Meet Shawanda Holsey
The savvy saver and event planner!
Events have always been the center of my heart and I have great passion for what I do. Seriously, I mean from room decor and design, to lavish table settings and center-pieces. I found my niche early in life and I've devoted my time to investing in my talents in event planning and balloon decor. In other words, it's my life calling to own an event planning business and help bring you an event that you'll think back on fondly for years to come.
Reflecting back on my journey, I can identify a common thread throughout my life and it always involved celebrating others. I have planned and managed countless events and hold an extensive professional background in live sporting events. My career with ESPN Events has allowed me many wonderful opportunities and experiences to make a real impact in collegiate football games and events. It means a lot to me that my role has allowed me to work directly with HBCU's (Historical Black Colleges & Universities) and that is what I am most proud of!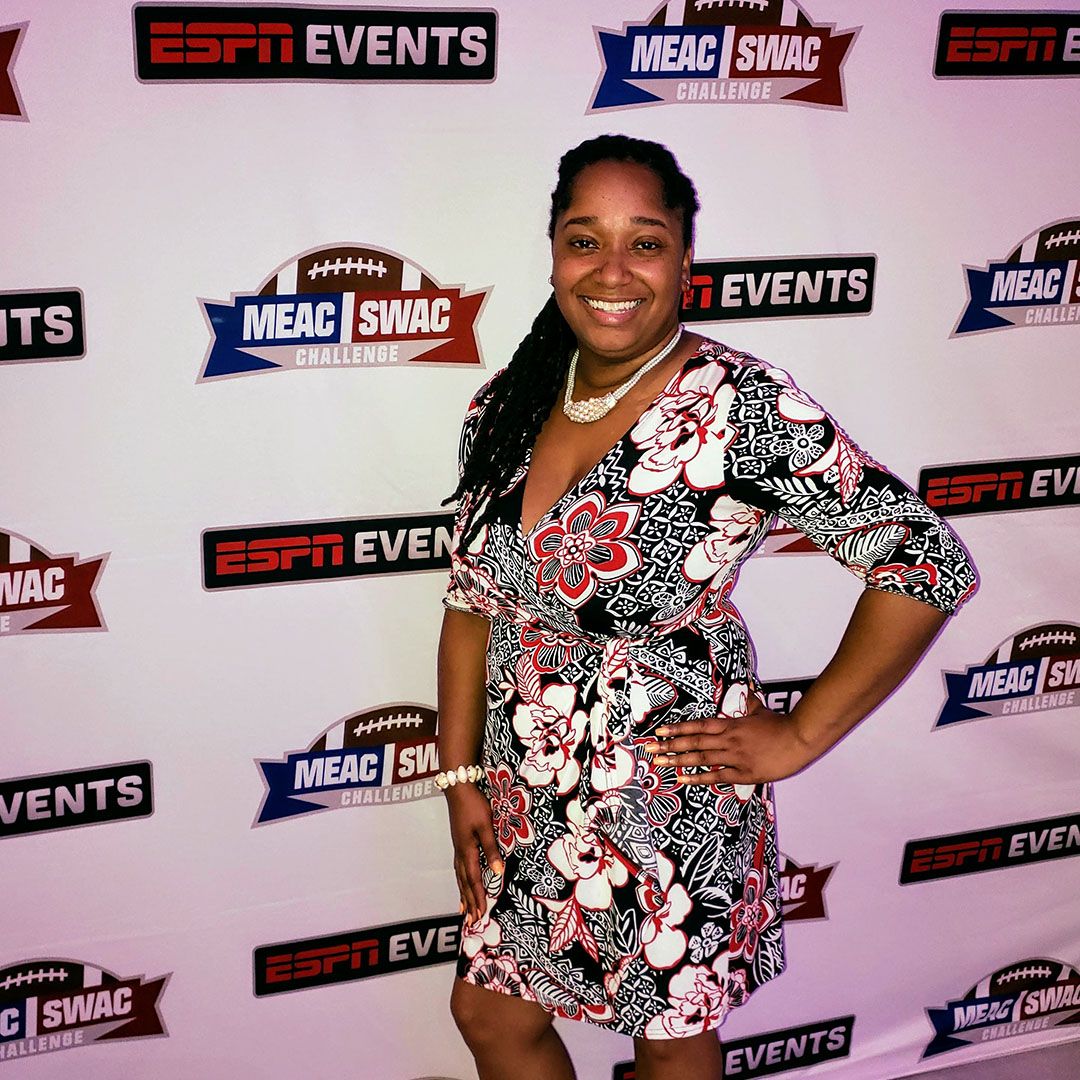 Why Choose Our Event Planning Business?
As a direct result of the growth and wisdom I gained in the events industry I was empowered to relocate to Las Vegas, Nevada. Viva Las Vegas, I have arrived and I'm excited to network and build a rapport in this market! Outside of sports, I am versatile and also specialize in planning and hosting private intimate events such as baby showers, retirement parties, intimate weddings and birthday parties. My gifts have multiplied and I give all glory to God!
Recent life experiences have propelled me forward in pursuing my dreams of entrepreneurship. I am bravely stepping out on faith with full creativity and control to share my gifts and enjoy the benefits and freedoms of self employment. Yes indeed, times have changed and business as we know it evolved within months right before our eyes. Regardless of what is taking place around us, there is always something LOVELY to celebrate! Oprah once said, "The more you praise and celebrate your life, the more there is in life to celebrate." I could not agree more!
My mission is to celebrate others in ways that reflects their personality and individuality without losing sight of their vision. When you need an event coordinator in Las Vegas, we hope you'll turn to us! So without further delay, go ahead, book Lovely Events Group for your next event today!
We Bring Sophisticated Fun to Your Event!